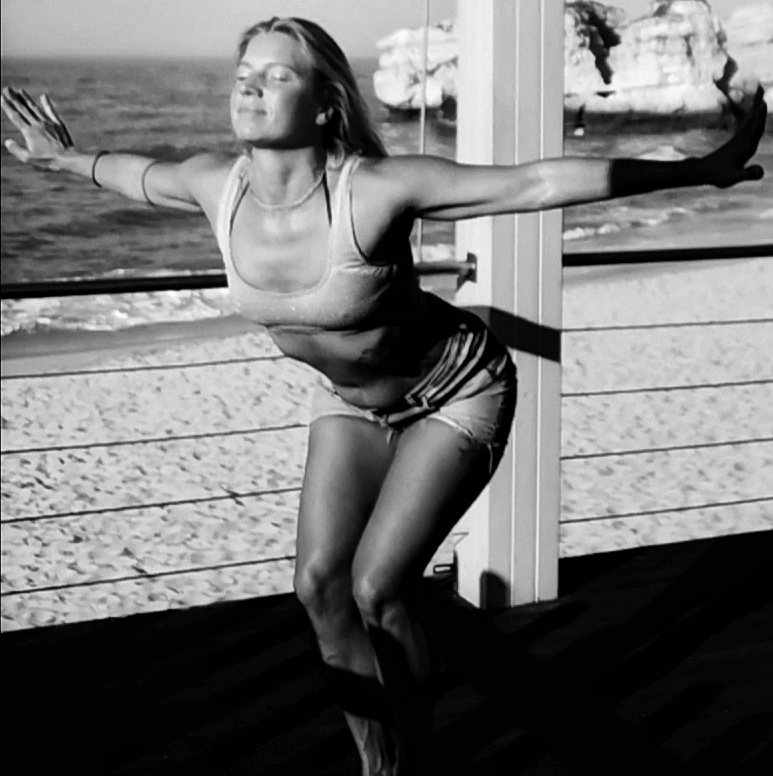 MOVEMENT, TRANSFORMATION, AND LOVE.
How amazing it is to experience "life" together, and share this journey of healing, wisdom, and creativity in a beautiful place called planet Earth.
Yoga, movement, and nutrition can be beneficial tools that provide internal balance and consequently, internal and external transformation. Expanding our awareness, potentiating change and new ways of living. We also must not forget to extend our awareness and attention to environmental and social issues that our planet is facing today. This leads us to our final goal, to deepen the relationship between mankind and nature and to contribute to the regeneration of our planet.

A functional approach to movement is based on the scientifically-proven premise that our skeletons, tissues, physiology, temperament, and motivation are made and organized in a way that is uniquely ours. It is a way to improve body awareness and inspire us with new, more efficient muscle habits. If we are not aware of the quality and quantity of our movement habits, it can be difficult to improve them. Plus, without improving our body awareness and functional movement habits, the only way we are going to really know there's a problem is when we get hurt. Read more… FUNCTIONAL MOVEMENT (pureilona.com)
SUBSCRIBE to stay in touch. I will let you know about the latest news and Zoom gatherings where we practice for free or based on donations.
Together with NUTRITIONAL ADJUSTMENTS that fit your body type, environment, and lifestyle goals, we can slowly work towards overall health and happiness. Read more… PRICES/PLANS (pureilona.com)
If you are searching for a QUICK RESET that brings your body into a healing and fat-burning mode, that decreases depression, inflammation, autoimmune disorders, or weight gain, I recommend you the KETO DETOX program and guidance. Read more… KETO DETOX (pureilona.com)
PHOTOS AND VIDEOS can bring your event, personality, and intentions alive, so why not capture these moments in the most amazing and uplifting ways? Read more… PHOTOGRAPHY (pureilona.com)
A FITCAMP or RETREAT is one of those investments that can change your life completely in a positive way. Read more… PRICING/PLANS (pureilona.com)